FIERA DI MILANO PRESENTAZIONE DI PRODOTTO IN 3D INTERATTIVO
Caleffi chose to present the innovative SATK built-in heat interface unit in an interactive 3D version on a touch monitor on the occasion of MCE, the most important exhibition in the air-conditioning and heating sector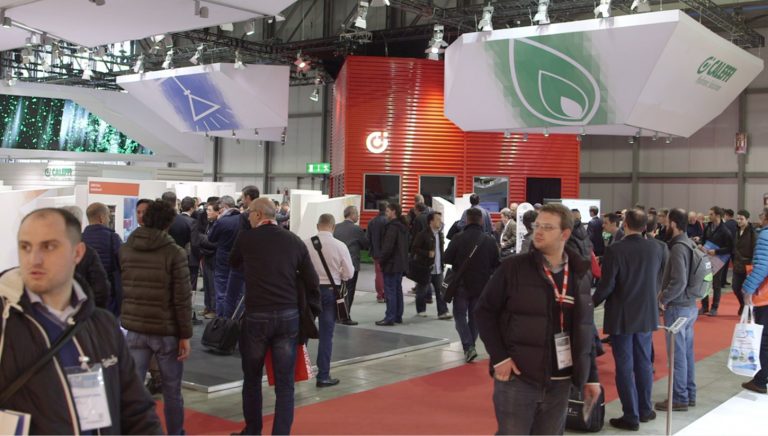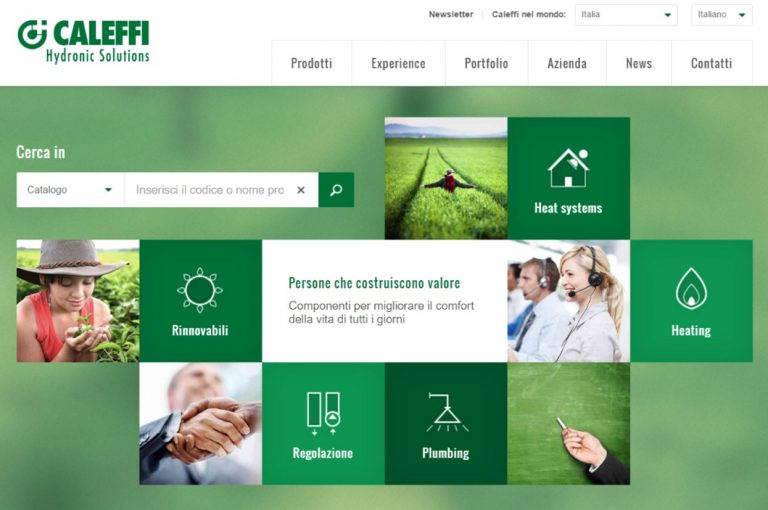 With over 1,000 employees, a presence in over 70 countries and a turnover exceeding 259m euro, the group, made up of 15 companies, 2 representative offices and 3 Italian production plants, develops and produces components for heating, air-conditioning and water-sanitary installations, heat accounting systems and specific components for renewable energy plants.
The SATK heat interface unit has advanced features, which are interesting for the market covered by Caleffi. The 3D presentation was to give added value, enabling the advantages of the product to be set forth rapidly, clearly and in detail.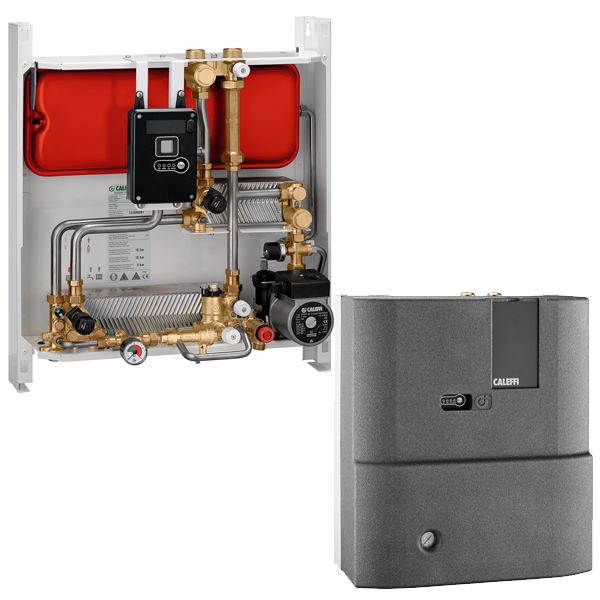 The 3D presentation was designed so that the operator could illustrate to the visitor aspects of the product that were difficult to gather from the material object and to involve the visitor by providing him with a powerful, easy-to-use instrument to explore the product in the smallest detail and also clarify independently any doubts and uncertainties.
The interactive 3D presentation was positioned in the booth next to the installed product, to create synergy of communication, and was realised using the Shin Software SHOWin3D web platform as a base, granted under licence for offline use. The project contributed to the training of Caleffi personnel as to the use of the platform.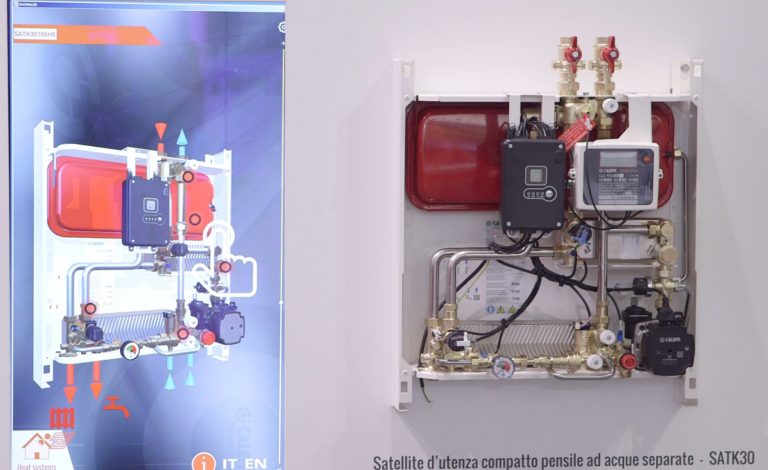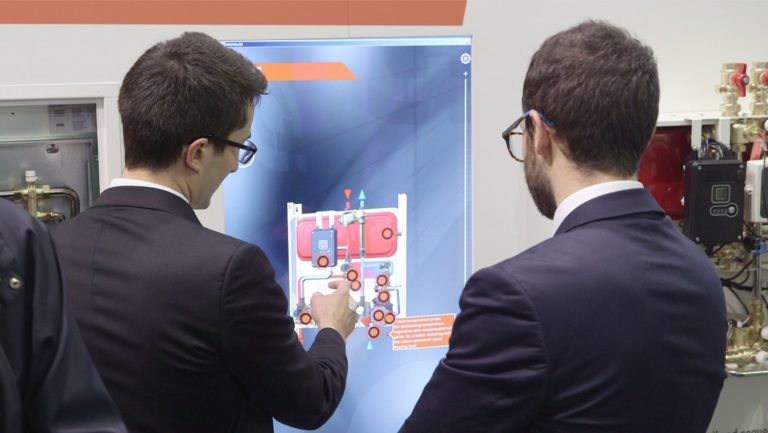 The solution enables exploration of the product and all its details. There are also labels in Italian and English explaining the particularities of the various components.
The presentation created for the exhibition will be integrated into the Caleffi site and will be followed by the creation of the 3D version of other products, mainly carried out directly by Caleffi's internal team exploiting the SHOWin3D web platform.