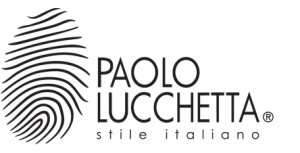 LUCCHETTA SRL: FORNITURE IN 3D
THE SKILL OF THE ARTISAN MARRIES TECHNOLOGY
In its booth at the 2016 Furniture Exhibition, Lucchetta Srl presented an interactive 3D content on the maxi touch-screen, which immediately gave full visibility to the size of the range of products presented and the high level of customisation that the company can offer.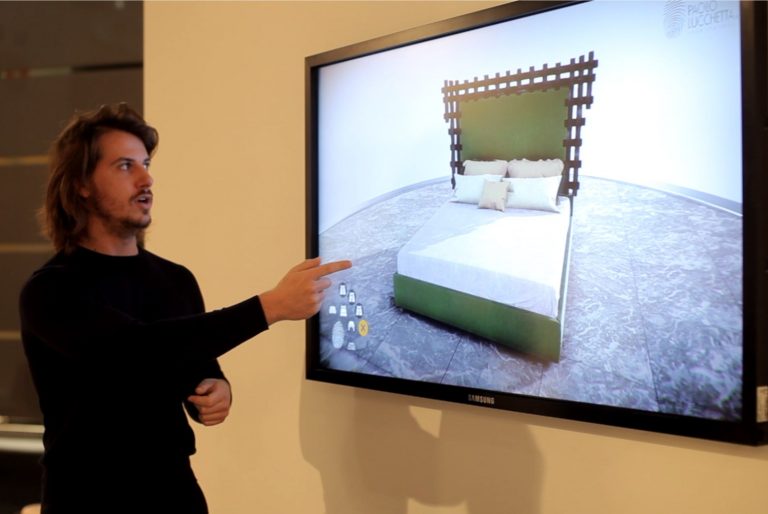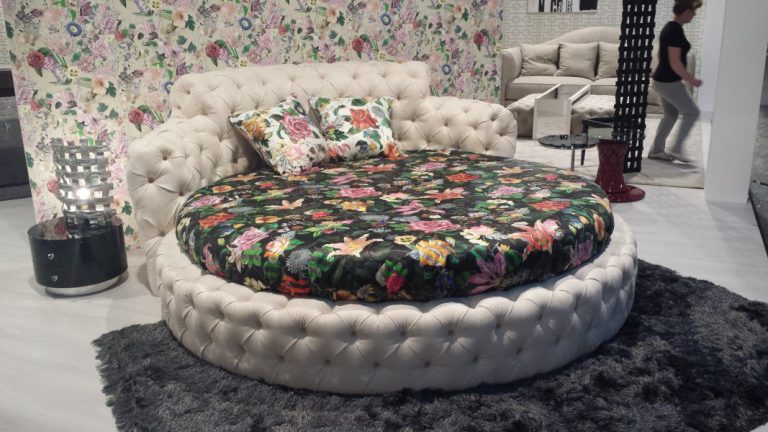 For four decades Paolo Lucchetta has been a synonym of "Made in Italy" and has been creating furniture for the home, characterised by sartorial craftsmanship, harmony in the aesthetic dialogue between design and furniture, refinedness of finish and fabrics, functionality and comfort, in other words excellence expressed in every detail. Paolo Lucchetta provides marvellous single pieces and collections of furniture, suitable for every area of residence.
Lucchetta has a wide, varied production that is difficult to communicate within the restricted spaces of an exhibition booth and of most dealers' showrooms. The principal aim regarding the Exhibition was obviously to overcome virtually the limits of space imposed by the booth and give the right visibility to the products in their infinite variants, but at the same time it was wished to convince the dealers of the quality and effectiveness of the interactive 3D so that they would use it in their own displays.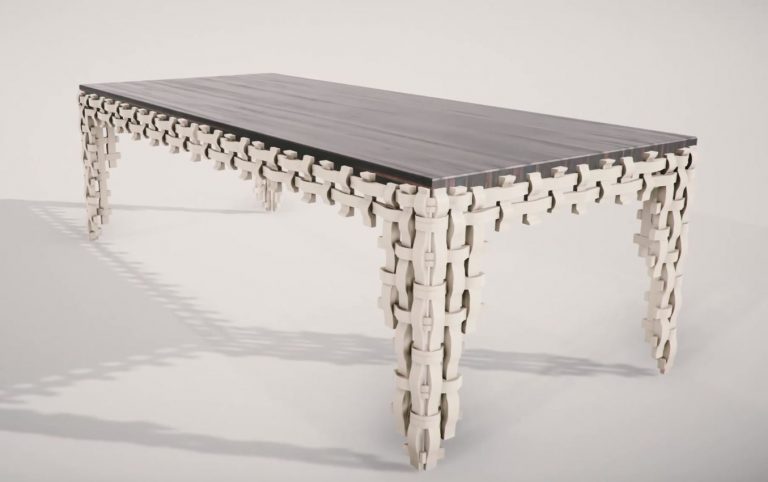 An interactive 3D presentation was prepared with numerous, assorted variants of the products presented in the booth to illustrate the possibility of customisation and the adaptability to various styles of furnishing.
Given the need to create a presentation absolutely in line with the company's style, the content was developed in close cooperation with Lucchetta's communication department, drawing attention to the quality and the variants of the products offered, to give virtual continuity to the products physically present in the booth. Through the maxi touchscreen, the booth staff and the visitors themselves could choose, for each product line, between different finishes and fabrics and appreciate their adaptability to a number of furniture styles, thanks also to the possibility of changing the virtual environment where they were placed.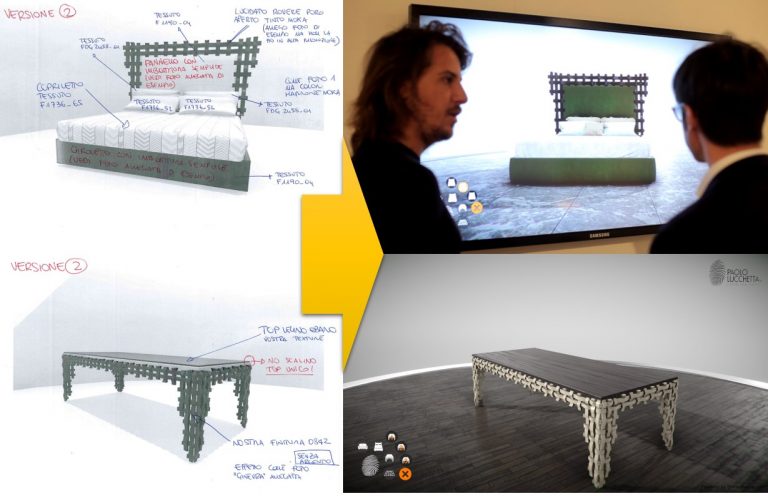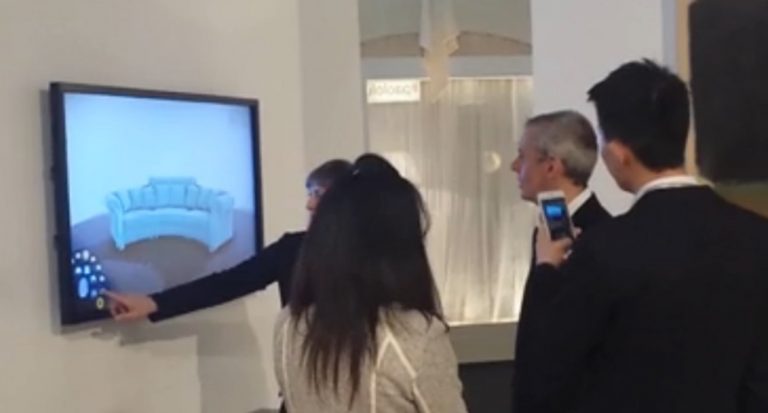 Through the maxi touchscreen, the booth staff and the visitors themselves were able to choose for each product line different alternatives of finish and fabric and appreciate the adaptability to a number of furniture styles. In addition, the possibility of changing the flooring further widened the effectiveness of the products, for a further assessment.
A large number of dealers asked to be provided with 3D contents to install in their displays, to extend the Lucchetta proposal and aim for greater sales.